The best value research tool in Vietnam
The VietPoll Omnibus is a survey designed to collect large amounts of data on a wide variety of topics during the same interview. Our aim is to provide cost efficient research results to our multiple clients who provide proprietary questions for the survey while sharing the same demographic data collected from each respondent
What can YOU expect from the VietPoll Omnibus ?
A minimum of 1,000 completed interviews with a

representative sample

of the Vietnamese population.
Excellent

coverage

of all the major metropolitan areas in the country.
The

best price

in the market.
Quality control measures of

international standards

.
Clients received a customized

PowerPoint® report

as well as the individual

data

for the questions they include in the Omnibus.
All demographic information is included in the report and

data file

We

support

clients with questionnaire translations,

question design

and extra analysis requirements.
The VietPoll Omnibus runs during the last week of every month, with results delivered on the second Monday of the following month.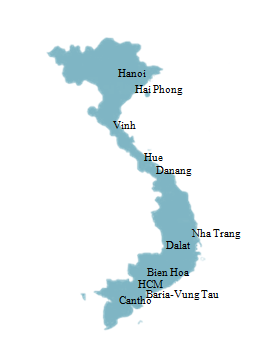 Please
click here
to download a sample of the report that you will receive.
Members of the VietPoll Omnibus you can include between 5-10 questions (your questions) ranging in value according to their difficulty and length. The minimum investment to join the Omnibus survey is
only $1,500
.
| | |
| --- | --- |
| Question Type | Cost |
| Yes/No Questions | $ 130 |
| Unprompted (pre-coded) questions | $ 200 |
| Prompted questions with up to 8 codes | $ 270 |
| Scale rating questions with up to 8 statements | $ 290 |
| Open ended questions (coded) | $ 350 |
Plus great value on any additional requests you might have
What is the difference between an Omnibus and a normal survey?
Omnibus research is a multi-client research, so the questionnaire includes questions by different clients who are independent of each other. The VietPoll Omnibus provides clients seeking information about markets and opinions with a means to get quick, relatively low cost answers to their questions without spending large amounts of money and time in organizing a full custom market research survey. This is the difference.